The Best Vodkas for a Moscow Mule – A Serious Discussion
As the old saying goes, "When life gives you lemons, make a Moscow mule." Okay, so that might not be an exact quote but it should be! This classic cocktail is as easy to make as it is delicious. All it takes is a few simple ingredients and you are ready to go. But what vodka should you use? That's the real question when it comes to making the perfect Moscow mule. Let's take a closer look at some of the best vodkas for this tasty beverage.

Grey Goose Vodka

If you want top-notch vodka for your Moscow mule, Grey Goose can't be beat. This premium French vodka is distilled from winter wheat and has a smooth flavor that will make your drink taste like perfection. Plus, its iconic frosted bottle adds an extra layer of sophistication to any bar cart or home bar setup.

Ketel One Vodka

This Dutch vodka is made with 100% non-GMO grain and distilled in copper pots for added smoothness and complexity of flavor. Ketel One also has an extensive selection of flavored vodkas that can add an extra kick to your Moscow mule – think cucumber mint or orange blossom!


Kirkland Signature Vodka

Don't let its low price fool you; Kirkland Signature vodka packs a punch! This popular American brand is made with 100% corn grain and distilled five times for maximum purity, resulting in a robust flavor profile that stands up well against other premium vodkas on the market. Plus, it's one of the most affordable options out there so you don't have to break the bank in order to enjoy a tasty Moscow mule!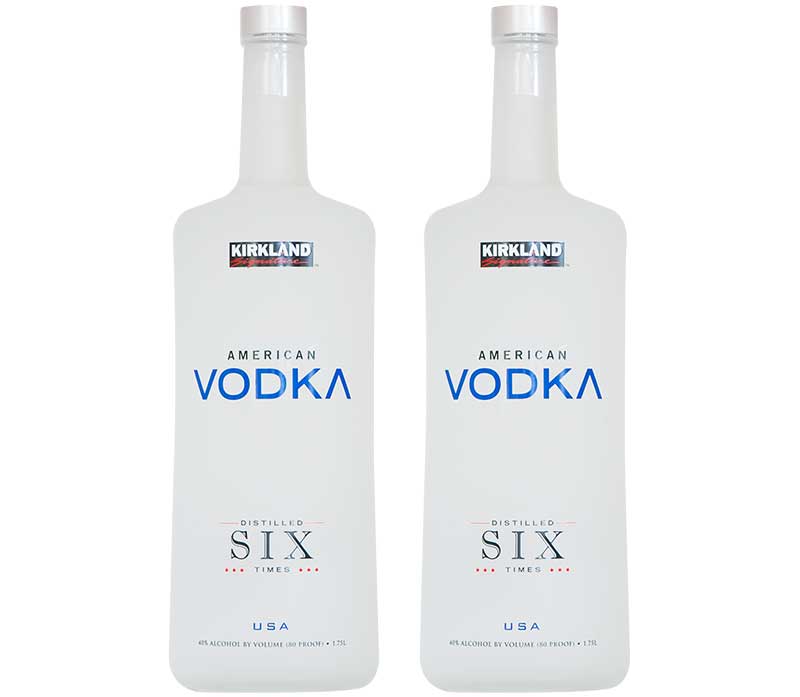 When it comes time to make yourself (or someone else!) a delicious Moscow Mule, don't forget about selecting the right vodka! Grey Goose, Ketel One, and Kirkland Signature are all excellent choices when it comes to making this classic cocktail. Each one brings something unique in terms of flavor profile and price point – so pick whichever one works best for you! Enjoy your drinks responsibly and cheers!